Asmir is the name given to the plane that was created by Typhos at the start of the First Age. The plane is comprised of multiple landmasses separated by vast oceans, and located to the south of one of these landmasses is the continent of Ka'lesa. Ka'lesa is surrounded on two sides by sea, with the Belargir Sea to the east and the Great Sea of Dreams lying to the west. North of Ka'lesa is unexplored, with the severe storms and impassable terrain deflection the many who have tried to explore north of Kyrias. To the south of Ka'lesa lies a stretch of water known as the Mariner's Rift. Land lies beyond it, but any who have made landfall never return, and even making it there is a massive challenge with the storms combining with sweltering heat making for a strange and unpredictable sail. Below is a terrain map illustrating the variety of climates on the continent.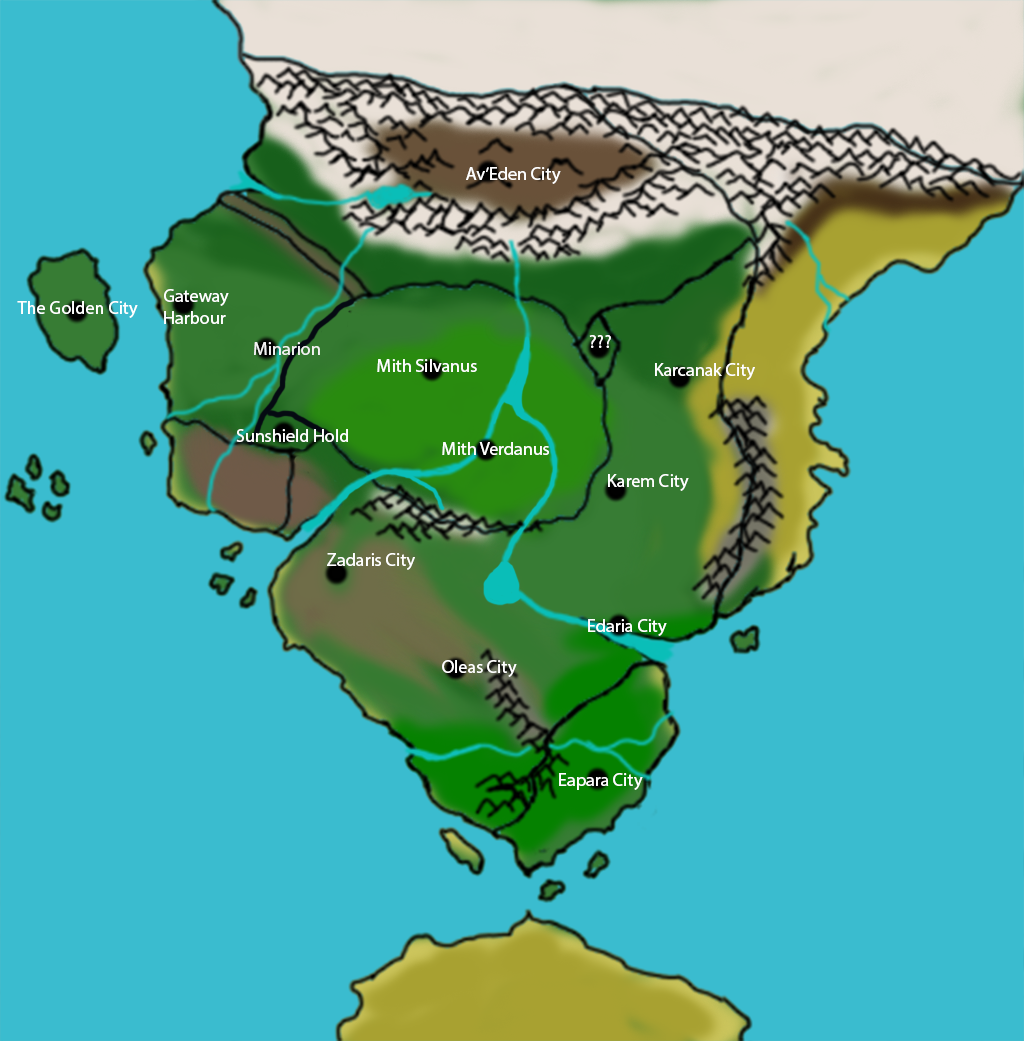 Asmir Ka'lesa is a region that is populated by various races and divided up into various nations. Over the course of history, borders have changed as wars and battles were fought over territory, as well as new factions being established. The major settlements are marked on the map, but there are hundreds of towns of various sizes that can be used as locales for adventures, such as Zendar in the Free Lands, the main meeting point for Fayla Shor and Vala of the Hornless Clan. Below is the political map showing the current borders of the various nations.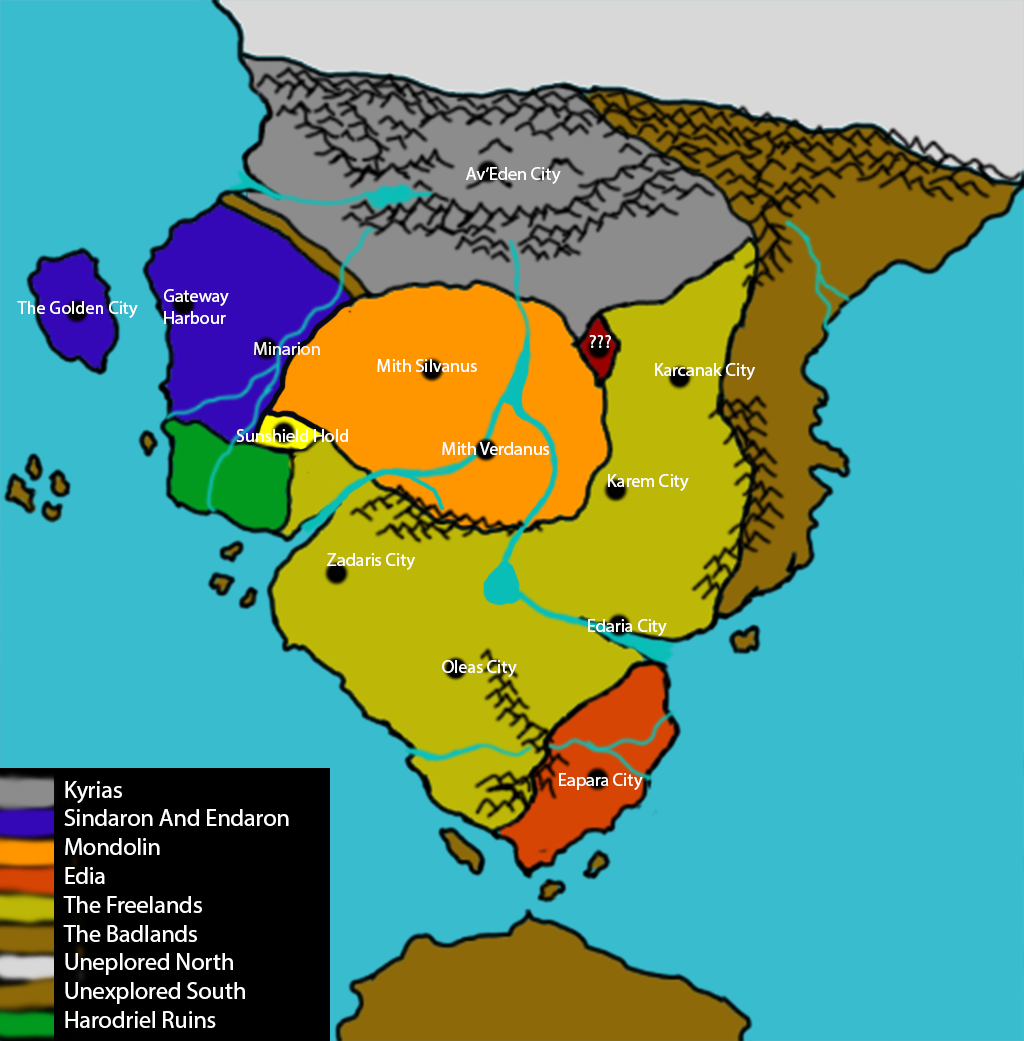 *
Maps are of an area 1000 miles x 1000 miles.
Admin





Posts

: 286


Join date

: 2013-04-14


Location

: Wee ol Ireland

Resources
Resources: 650



---
Permissions in this forum:
You
cannot
reply to topics in this forum