Human
Character information
Name:
Kairi Thorne
Appearance Age:
25
True age:
47
Sex:
Female
Personality:
If there's one trait that is the hallmark of Kairi Thorne, it is perseverance. Torture and imprisonment have forged a strong and steadfast woman, one that shines her light on all that would bring darkness to Asmir. Many others would have fallen in the trials that Kairi has endured through her life, with only her perseverance and determination to shine keeping her from the abyss. Initially a wide-eyed and optimistic girl, Kairi became a far more stoic and considered individual, and though she still retained a certain wonder and curiosity of other living things, it is tempered by caution.
Deep down, Kairi is a firm believer in the principle that even the smallest thing has value. This made her a perfect fit for the Sunlight Covenant when she encountered them. They valued her ability to get the most out of their small numbers, while she admired their goal of community and cooperation with other races. Kairi places importance on every little
Likes/dislikes:
Kairi loves helping people, strawberries, and the color white. She dislikes authority, alcohol and broccoli.
Fears:
Spiders, thunderstorms and not being in full control of her own body.
Appearance
Height:
5' 11"
Weight:
168 lbs
Appearance:
Kairi is a moderately tall woman with dark brown hair and blue eyes. She is not overly bulky in terms of build, but she is still visibly muscular and athletic, with scars all over her body from her violent past.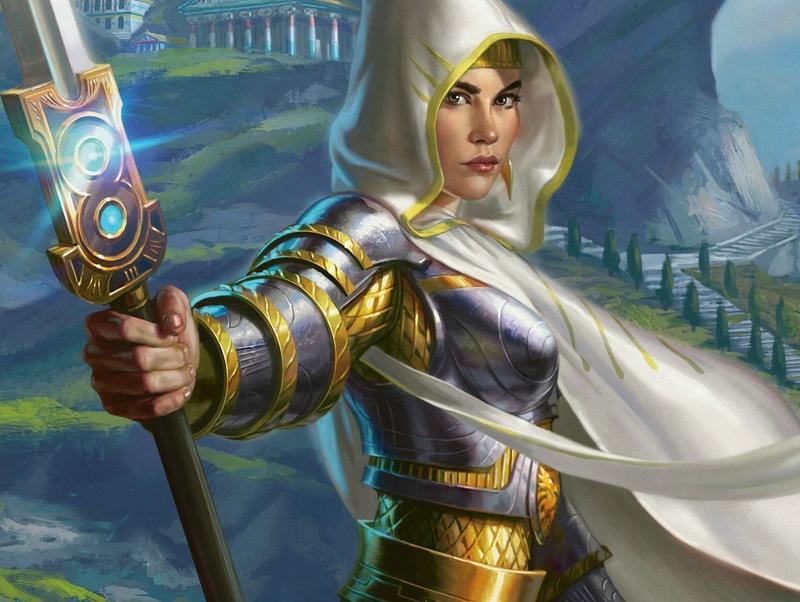 Clothing:
Kairi wears a variety of loose-fitting clothing, and predominantly favors the color white, complementing it with gold accents and embroidery. She also frequently wears a flowing white cloak with gold detail, tending to keep the hood up most of the time.
Fighting style
General Fighting Tactics:
(Give a brief description of how your character acts in combat, and what style of fighter they are. Be detailed.)
Heroic Trait:
Hero Heart
Combat Stats-
( All stats are considered average unless stated. Stats must be balanced. You must decrease a stat to increase a stat. Raising one to good means you must lower one to fair. Read The Character Combat Stats Guide for more information)
Strength
|| Very Good
Speed
|| Poor
Agility
|| Average
Durability
|| Good
Stamina
|| Very Good
Magical power
|| Poor
Strengths:
Master Tactician and Leader: Kairi's most prized quality is the ability to extract maximum potential from minimal resources. Lesser troops are inspired by her very presence, and she is adept at finding the perfect role for everyone under her command, allowing even a inexperienced force to overcome the odds.
Weapon Skill: Kairi is highly skilled with both forms of her chosen weapon, namely spear and longsword. She can switch between styles seamlessly.
High Pain Tolerance: Kairi's past has toughened her body and her spirit. As a result, pain is something that she has become accustomed to. She still feels it, maintaining her body's ability to detect damage. However, it does not affect her concentration or focus in any way any more, unless the pain is truly excruciating.
Weaknesses:
Weakness to Darkness: Kairi's attunement to the way of sunlight has made her more sensitive to the opposite element, darkness. She takes double damage from darkness based magical attacks.
Poor Hand-to-Hand Skill: Kairi has dedicated her training to her chosen weapons. As a result, her skill at unarmed combat has suffered.
Poor Ranged Weapon Skill: Kairi has had no training with any kind of ranged weapon, nor has she expressed any interest in doing so. As a result, she must rely on her powers to deal with foes at range.
Weapons
Primary Weapon:
Starlight
Description:
Starlight is an elegant and unique weapon, given that it was found in a crater out in the Pol'Kranos Badlands. Starlight's two abilities point to weapon having an otherworldly past, but that story so far remains a mystery. Whatever its origin, it has served Kairi faithfully since she found it. Its base form is a longsword, roughly four-and-a-half feet in length. The blade is 2 inches wide, and the guard is relatively large for a weapon of its size. Two large orbs are set into the guard, and both glow blue when the weapon is in use.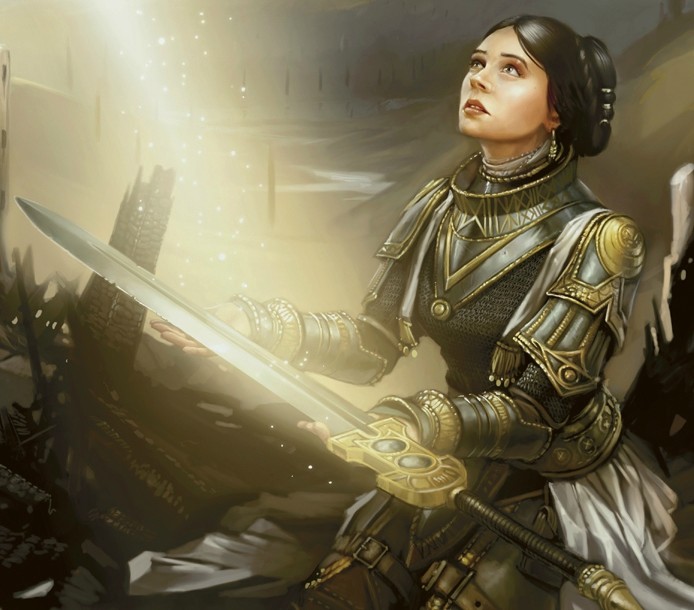 Abilities:
Starlight has two magical properties. The first allows Kairi to change its form at will, transforming it into a spear. The spear is 7 feet long, with the blade shortening to a foot-and-a-half, and the handle extending to just over 5 feet long. The design remains the same otherwise.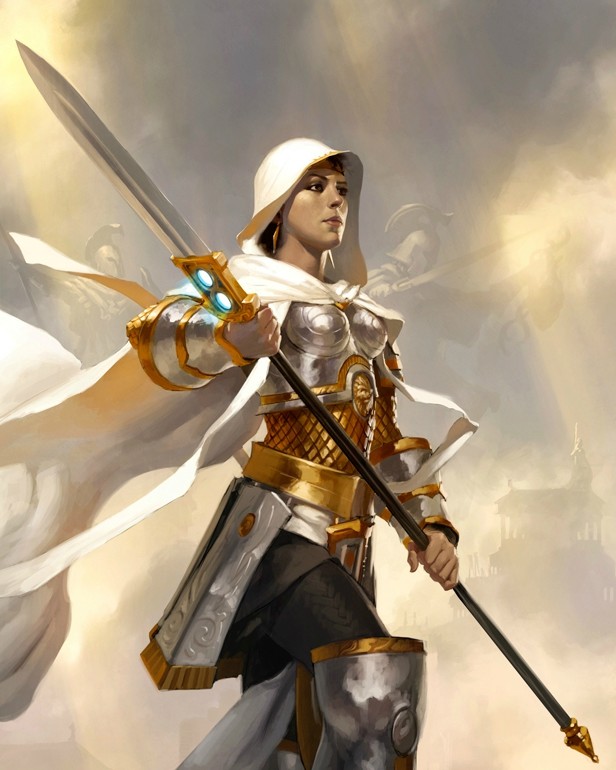 Starlight's other ability is what gives the weapon its name. On command, Starlight can sheath itself in pure light, adding Very Weak damage to each hit for up to 2 posts, or until 10 hits have occurred, whichever comes first. This ability has 2 posts of cooldown.
Secondary Weapon:
Instead of a second weapon, Kairi has a suit of leather armor, made primarily of boiled leather pieces over white cotton clothing.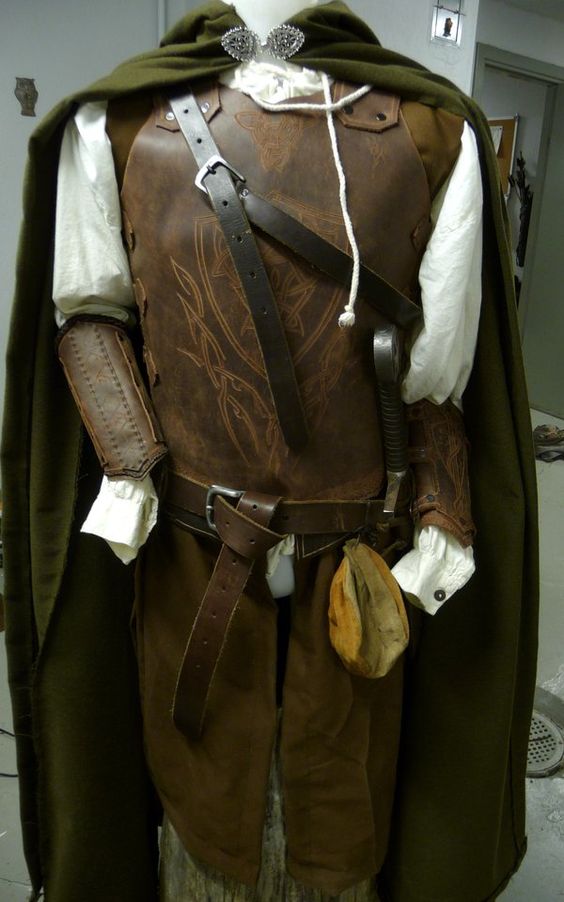 Custom Powers
Battle Mode
Name: (this can be anything. Mostly for flavor.)
Type: (Offensive, Defensive, Support, Restorative)
Damage Category: (If any; Very Weak, Weak, Average, Strong, Very Strong)
Description: (give the ability a good description to show how it works and what it does)
Cooldown: (all abilities have cooldowns.)
Name: (this can be anything. Mostly for flavor.)
Type: (Offensive, Defensive, Support, Restorative)
Damage Category: (If any; Very Weak, Weak, Average, Strong, Very Strong)
Description: (give the ability a good description to show how it works and what it does)
Cooldown: (all abilities have cooldowns.)
Name: (this can be anything. Mostly for flavor.)
Type: (Offensive, Defensive, Support, Restorative)
Damage Category: (If any; Very Weak, Weak, Average, Strong, Very Strong)
Description: (give the ability a good description to show how it works and what it does)
Cooldown: (all abilities have cooldowns.)
Name: (this can be anything. Mostly for flavor.)
Type: (Offensive, Defensive, Support, Restorative)
Damage Category: (If any; Very Weak, Weak, Average, Strong, Very Strong)
Description: (give the ability a good description to show how it works and what it does)
Cooldown: (all abilities have cooldowns.)
Name: (this can be anything. Mostly for flavor.)
Type: (Offensive, Defensive, Support, Restorative)
Damage Category: (If any; Very Weak, Weak, Average, Strong, Very Strong)
Description: (give the ability a good description to show how it works and what it does)
Cooldown: (all abilities have cooldowns.)
Enhanced Battle Mode (Unlocked at R-1)
Appearance:
(Your appearance in this form)
New powers
Name: (this can be anything. Mostly for flavor.)
Type: (Offensive, Defensive, Support, Restorative)
Damage Category: (If any; Very Weak, Weak, Average, Strong, Very Strong)
Description: (give the ability a good description to show how it works and what it does)
Cooldown: (all abilities have cooldowns.)
Name: (this can be anything. Mostly for flavor.)
Type: (Offensive, Defensive, Support, Restorative)
Damage Category: (If any; Very Weak, Weak, Average, Strong, Very Strong)
Description: (give the ability a good description to show how it works and what it does)
Cooldown: (all abilities have cooldowns.)
Name: (this can be anything. Mostly for flavor.)
Type: (Offensive, Defensive, Support, Restorative)
Damage Category: (If any; Very Weak, Weak, Average, Strong, Very Strong)
Description: (give the ability a good description to show how it works and what it does)
Cooldown: (all abilities have cooldowns.)
Name: (this can be anything. Mostly for flavor.)
Type: (Offensive, Defensive, Support, Restorative)
Damage Category: (If any; Very Weak, Weak, Average, Strong, Very Strong)
Description: (give the ability a good description to show how it works and what it does)
Cooldown: (all abilities have cooldowns.)
Name: (this can be anything. Mostly for flavor.)
Type: (Offensive, Defensive, Support, Restorative)
Damage Category: (If any; Very Weak, Weak, Average, Strong, Very Strong)
Description: (give the ability a good description to show how it works and what it does)
Cooldown: (all abilities have cooldowns.)
Boosts:
(choose four +1 stat boosts for your character for this form. This can be stacked on a human's Heroic Trait boost. An example would be +1 stamina, +2 Durability (Heroic Trait), +1 Strength and +1 Agility. Max of +1 to any boost, and +2 to heroic Trait.)
Ascended Mode(Unlocked at E-1)/Ascended Hero Mode(Hero, Unlocked at E-5)
Appearance:
(Your appearance in this form)
New powers
Name: (this can be anything. Mostly for flavor.)
Type: (Offensive, Defensive, Support, Restorative)
Damage Category: (If any; Very Weak, Weak, Average, Strong, Very Strong)
Description: (give the ability a good description to show how it works and what it does)
Cooldown: (all abilities have cooldowns.)
Name: (this can be anything. Mostly for flavor.)
Type: (Offensive, Defensive, Support, Restorative)
Damage Category: (If any; Very Weak, Weak, Average, Strong, Very Strong)
Description: (give the ability a good description to show how it works and what it does)
Cooldown: (all abilities have cooldowns.)
Name: (this can be anything. Mostly for flavor.)
Type: (Offensive, Defensive, Support, Restorative)
Damage Category: (If any; Very Weak, Weak, Average, Strong, Very Strong)
Description: (give the ability a good description to show how it works and what it does)
Cooldown: (all abilities have cooldowns.)
New Boosts:
(Choose Another four +1 stat boosts for your character for this form. You can stack them on the previous forms boost, or add boosts to the other stat. An example would be +1 stamina, +3 Durability (heroic Trait), +2 Strength +1 Agility, and +2 Magical power. Max of +2 to any boost, and +3 to heroic Trait.)
Background
History:
(tell us about your characters past)
Side notes:
(anything else?)
Rp example:
(Give us an example of your rp style. Note, you only need to do this for your first character.)
Admin





Posts

: 38


Join date

: 2013-04-16


Age

: 27


Location

: Ireland




---
Permissions in this forum:
You
cannot
reply to topics in this forum