Human Template
Character Information
Name:
Nichol Shard
Age:
13
True age:
15
Sex:
Male
Personality:
(How does your character act? Be detailed)
Likes/dislikes:
(List some things your character likes/dislikes.)
Fears:
(Everyone is afraid of something. Must have 3.)
Appearance
Height:
Five foot even.
Weight:
95 lbs.
Appearance:
He is surprisingly pale considering the amount of time he spend outdoors, especially his near platinum blond hair. He has a diamond shaped tattoo in the middle of his forehead that is dark red or brown in color, depending on the light you see it in, but it is often hidden by his hair. He also has a facial scar on his right cheek. His eyes are a dark blue, and appears as if he's dead, not helping that he's very stoic already. Aside from the one scar, he doesn't have any marks, showing his cautious nature. Lean and lithe, he's hairless aside from his head, earning some teasing...though the perpetrators are then often encased in crystal or pinned by crystal shards afterwards. He's light, and it shows, both in his nimbleness and how easy it is to knock him around.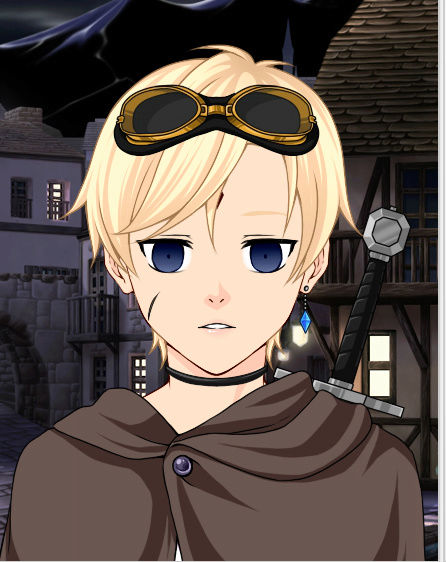 Clothing:
brown, green, or black pants with black boots or shoes, and a brown cloak are his typical clothing. He sometimes wears a brown tank top styled shirt, but is usually shirtless. He also has a crystal earring in his left ear and a black band around his neck.
Fighting style
General Fighting Tactics:
He starts off with his short bow when possible, often his crystal arrows, and then switches to melee. Relying more on his reaction time to keep him alive, he relies strictly on his weapons and magic power for his offensive power. He carries around twenty pounds of crystals of varying sizes, from sand, to larger, blockier ones, and uses those for his main offensive strength. Perfect for bypassing armor or defeating magic attacks.
Heroic Trait:
Magical Spirit
Combat Stats-
Strength
|| Fair
Speed
||  Average
Agility
||  Good
Durability
|| Poor
Stamina
|| Average
Magical power
|| Very Good
Strengths:
Weapon Skills: He's very good at using his sword and bow, though not as good as dedicated elite soldiers, but certainly better than the average person.
High Heat tolerance: Having conditioned himself to the Crystal Badlands and the Magma Fields of his home island, he can last longer than normal in high heat and dry environments like deserts.
Magical Control: His magical control is pretty good, surprisingly so. Making precise strikes with his crystal manipulation an easy feat as well as conserving magic power.
Weaknesses:
Hand to hand combat: He's a child with lower than average strength. He can't brawl all that effectively, having to rely strictly on his weapons or magic power for his combat strength.
Weapons
Primary Weapon I:
An ornate sword passed down from his missing father, see the picture below. It isn't made by divinium, but it has been enchanted to be just as good. This was done because it made the sword lighter and easier to wield, especially for him.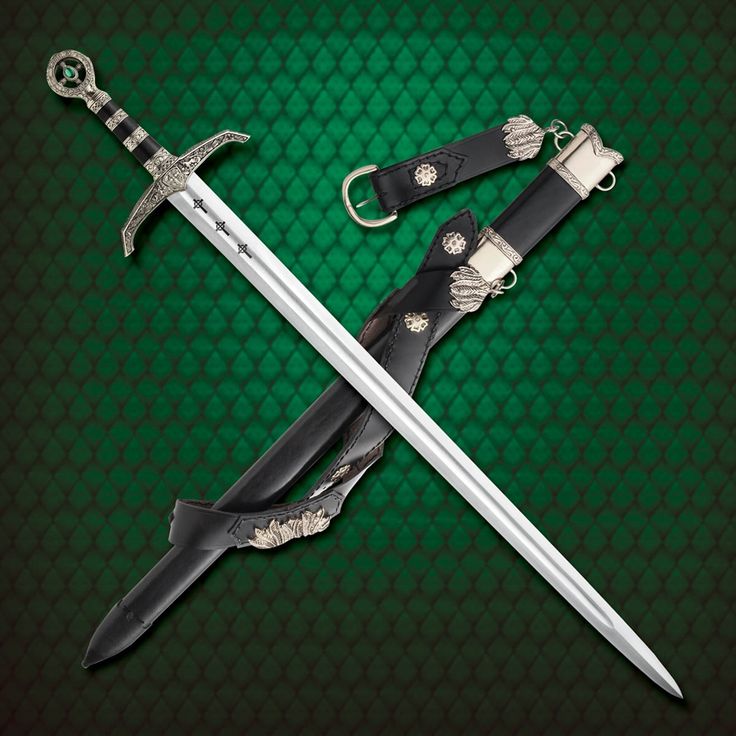 Primary Weapon II:
See the picture for his goggles. They're enchanted. But design wise, it's genius. Extremely easy to maintain while still being incredibly durable and easily fixed when broken makes it the envy of inventors, especially the glass, which changes hues to act like sunglasses when in the presence of light, similar to transition lenses. The glass was made from a type of crystal found only on his home island, giving it such a property. But it's the enchantments that make it stand out.
Enchantment 1: Eagle Eye: Think binoculars. He can see incredible distances with them or use them like a magnifying glass. He can see up to five miles with them (as in focus on an object five miles away and tell what it is, not to read a letter or anything that small.)
Enchantment 2 (N/A): Night Vision: Self explanatory. He can see in the dark with them on.
Enchantment 3 (N/A): Mage Vision: Aside from specific uses of night vision, this is perhaps the best one for actual combat. He can see the flow of magical energy. Be it in people, creatures, or the very environment, making it easy for him to tell what kind of magic attack to expect and how.
Secondary Weapon:
A short bow made of twilight wood, said to have been made in the nearby Eldari lands. See below.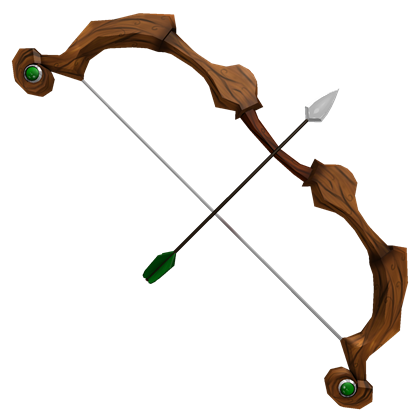 Battle Mode
Name: Diffuse and Reflect
Type: Defensive
Damage Category: Average
Description: Perfect against energy based magic attacks, he uses the sand crystals to diffuse the energy first, and then uses his larger pieces to reflect the attack back as a barrage. Against stronger attacks, it simply weakens them by two stages.
Cooldown: 4
Name: Giga Drill
Type: (Offensive, Defensive, Support, Restorative)
Damage Category: (If any; Very Weak, Weak, Average, Strong, Very Strong)
Description: (give the ability a good description to show how it works and what it does)
Cooldown: (all abilities have cooldowns.)
Name: Crystal Wall
Type: (Offensive, Defensive, Support, Restorative)
Damage Category: (If any; Very Weak, Weak, Average, Strong, Very Strong)
Description: (give the ability a good description to show how it works and what it does)
Cooldown: (all abilities have cooldowns.)
Name: Diamond Storm
Type: (Offensive, Defensive, Support, Restorative)
Damage Category: (If any; Very Weak, Weak, Average, Strong, Very Strong)
Description: (give the ability a good description to show how it works and what it does)
Cooldown: (all abilities have cooldowns.)
Name: Crystal weapon constructs
Type: (Offensive, Defensive, Support, Restorative)
Damage Category: (If any; Very Weak, Weak, Average, Strong, Very Strong)
Description: (give the ability a good description to show how it works and what it does)
Cooldown: (all abilities have cooldowns.)
Enhanced Battle Mode (Unlocked at R-1)
Appearance:
(Your appearance in this form)
New powers
Name: (this can be anything. Mostly for flavor.)
Type: (Offensive, Defensive, Support, Restorative)
Damage Category: (If any; Very Weak, Weak, Average, Strong, Very Strong)
Description: (give the ability a good description to show how it works and what it does)
Cooldown: (all abilities have cooldowns.)
Name: (this can be anything. Mostly for flavor.)
Type: (Offensive, Defensive, Support, Restorative)
Damage Category: (If any; Very Weak, Weak, Average, Strong, Very Strong)
Description: (give the ability a good description to show how it works and what it does)
Cooldown: (all abilities have cooldowns.)
Name: (this can be anything. Mostly for flavor.)
Type: (Offensive, Defensive, Support, Restorative)
Damage Category: (If any; Very Weak, Weak, Average, Strong, Very Strong)
Description: (give the ability a good description to show how it works and what it does)
Cooldown: (all abilities have cooldowns.)
Name: (this can be anything. Mostly for flavor.)
Type: (Offensive, Defensive, Support, Restorative)
Damage Category: (If any; Very Weak, Weak, Average, Strong, Very Strong)
Description: (give the ability a good description to show how it works and what it does)
Cooldown: (all abilities have cooldowns.)
Name: (this can be anything. Mostly for flavor.)
Type: (Offensive, Defensive, Support, Restorative)
Damage Category: (If any; Very Weak, Weak, Average, Strong, Very Strong)
Description: (give the ability a good description to show how it works and what it does)
Cooldown: (all abilities have cooldowns.)
Boosts:
(choose four +1 stat boosts for your character for this form. This can be stacked on a human's Heroic Trait boost. An example would be +1 stamina, +2 Durability (Heroic Trait), +1 Strength and +1 Agility. Max of +1 to any boost, and +2 to heroic Trait.)
Ascended Mode(Unlocked at E-1)/Ascended Hero Mode(Hero, Unlocked at E-5)
Appearance:
(Your appearance in this form)
New powers
Name: (this can be anything. Mostly for flavor.)
Type: (Offensive, Defensive, Support, Restorative)
Damage Category: (If any; Very Weak, Weak, Average, Strong, Very Strong)
Description: (give the ability a good description to show how it works and what it does)
Cooldown: (all abilities have cooldowns.)
Name: (this can be anything. Mostly for flavor.)
Type: (Offensive, Defensive, Support, Restorative)
Damage Category: (If any; Very Weak, Weak, Average, Strong, Very Strong)
Description: (give the ability a good description to show how it works and what it does)
Cooldown: (all abilities have cooldowns.)
Name: (this can be anything. Mostly for flavor.)
Type: (Offensive, Defensive, Support, Restorative)
Damage Category: (If any; Very Weak, Weak, Average, Strong, Very Strong)
Description: (give the ability a good description to show how it works and what it does)
Cooldown: (all abilities have cooldowns.)
New Boosts:
(Choose Another four +1 stat boosts for your character for this form. You can stack them on the previous forms boost, or add boosts to the other stat. An example would be +1 stamina, +3 Durability (heroic Trait), +2 Strength +1 Agility, and +2 Magical power. Max of +2 to any boost, and +3 to heroic Trait.)
Background
History:
(tell us about your characters past)
Side notes:
(anything else?)
Rp example:
(Give us an example of your rp style. Note, you only need to do this for your first character.)
Beginner





Posts

: 31


Join date

: 2013-05-20




---
Permissions in this forum:
You
cannot
reply to topics in this forum